March 28, 2009
BOOKS
GUITAR ARMY by John Sinclair - Published by Douglas Book Corporation & distributed by World Publishing /Times Mirror
THE ART OF ROCK by Paul D. Grushkin / Press Publishers - www.abbeville.com
LOCAL DJ by Peter Cavanaugh - xlibris.com - www.petercavanaugh.com
PLEASE KILL ME by Legs McNeil & Gillian McCain -
(FS) FORTUNATE SON by Dave Marsh -
(MH) THE MANSION ON THE HILL by Fred Goodman -
MIAMI AND THE SIGE OF CHICAGO by Norman Mailer -
(FTM) FOLLOW THE MUSIC by Jac Holzman and Gavan Daws -
AUTANT EN EMPORTE LE ROCK . . . by Jean-Noël Coghe -
(VV) FROM THE VELVET TO THE VOIDOIDS by Clinton Heylin -
(MF) GIVE THE ANARCHIST A CIGATETTE by Mick Farren - www.randomhouse.co.uk/pimlico
MOTHER's AND OTHERS by David McLaughlin -
ROCKIN' AT THE LIMBERLOST by David McLaughlin -
TV'S HULABALLO, CLARKSTON, MI by David McLaughlin
FANZINES & MAGAZINES & PAPERS see also PRESS RELEASES and LIBRARY for articles , interviews & testimonials. ON LINE
(PS) Personal source
Black To Comm - all issues - Christopher Stigliano -
Freakout U.S.A. - issues #1/#2 - Efram Turchick -
Your Flesh - issue #26 -
Jukebox Magazine - issue #83 - Bernard Masanès -
(DTP#1) Do The Pop ! - issue #1 - Alan Wright -
Strange Days Magazine - issue #1 - Chris Hodenfield -
JAZZ&POP Magazine - David G. Walley -
Frendz Magazine - issue #24 - Nick Kent -
Goldmine - issue #36 - John Koenig -
Pop Music Superhebdo - issue #103
DISCoveries - issue #91 - Ralph Heibutzki -
Circus Magazine - Oct. 1969 - Jonathan Kundra -
Mojo Magazine - May 1997 - Jann Uhelszki -
Cream - March 1972 - Charles Shaar Murray -
(DBM) Down Beat Magazine - May 1970 -
Adam (The Man's Home companion) - Vol.13 #10, Oct. 1969 -
(rs6/8/72) Rolling Stone - June 1972 - Ben Fong-Torres -
(FE) Fifth Estate - all issues from 1967 to 1969
(rs632) Rolling Stone - June 1992 - Eric Ehrmann -
Billboard Magazine - 3/15/1969 - 3/22/1969 - 5/17/1969 by Fred Kirby -
Newsweek - 5/19/1969 - Hubert Saal -
Creem Magazine - Vol.2#3 -
Kicks Magazine - 1979 -
Fusion - 03/06/1970 -
(Mojo sept02) Mojo - September 2002 - Ben Edmonds -
(BB) Berkeley Barb - Vol.8 #12, March 21-27, 1969 - Art Johnson -
(C2#4) (c2#9) Creem Magazine - Vol.2#4 Aug.31, 1969 - Vol.2#9, 1970 -
(MM) Melody Maker - July, August 1970 & June, July, December 1972 -
(MM70) Melody Maker - August 8, 1970 - Richard Williams -
Record Mirror - May 1972 -
(BT11/69) Berkeley Tribe - Vol.1 #21 Issue 21, Nov.27 - Dec.5, 1969 -
Left Of The Dial - issue #4 - Wayne Kramer -
(S72) Sounds - 6/17/72
(CM70) Circus - Vol.4 #5 April 1970 - David Harris -
(ZZ74) Zigzag - #74, July 1977 - John Sinclair -
(Mojo may03) Mojo - May 2003 - Alec Stimmel -
(fusion70) Fusion - 10/30/1970 - Robert Somma -
Village Voice - Nov./Dec. 1968 - Richard Goldstein -
(HDP) Headpress - #18 - Tom Brinkmann -
Ann Arbor News - Aug.16, 1968 - Doug Fulton -
Disc & Music Echo - Aug.8, 1970 - Caroline Boucher -
O N L I N E
* The Motor City Music Archives
* Detroit & Southeastern Michigan Rock & Roll Heritage : 1966 - 1972
* Motor City Music
* Finding Aid for John and Leni Sinclair Papers
* THE MC5 : "The Lost Chapter In Rock & Roll History"
* Emil Bacilla's MC5 Page
* MC5 * A True Testimonial
* Perfect Sound Forever
* Fred sonic Smith
(ATN) * Addicted To Noise 1.02 (BROKEN)
* LA Weekly Reverb - Rocket Reducer
* Rauk Conley's MC5 Page
* Rock's Backpages - The online library of Rock & Roll
* The US Copyright Office c/o The Library Of Congress
* Classicrockpage - MC5 - The Motor City Visits Chemical Valley
* Eric King's Site - Guide to Psychedelic Rock Concert Posters Handbills and Postcards
ESSAY
(JAH) THE WHITE PANTHERS' "TOTAL ASSAULT ON THE CULTURE" by Jeff A. Hale - Excerpt from IMAGINE NATION : The American Counterculture of the 1960s & 1970s, Edited by Peter Braunstein and Michael William Doyle; 2002, Routledge Press, New York
MUSIC IS REVOLUTION - CD - www.thebookbeat.com
CREDITS PHOTOS & ILLUSTRATIONS LENI SINCLAIR , JAY KINNEY , NED SONNTAG , PEDER BUNDGAARD , JOSEPH STEVENS , BILL WEGNER , EMIL BACILLA , JACK COMBS , GLENN CRAIG , SY FRIEDMAN , NORM SNYDER , RAEANNE RUBINSTEIN , BRETT ROSE , RICK RIECKHOFF , BRUCE GIBSON , HOFFMAN , STEPHEN FAIRCHILD , ALAN GOTKIN , DEAN SHERWOOD , STEPHEN PALEY , WILLIAM NETTLES , RANDY M. FOLEY , ERIC MACHIELSEN , WAYNE KRAMER , R.G. SHEUFELT , JOEL BRODSKY , GIJSBERT HANEKROOT , GRANT , KEN BUSH , FRANK PETTIS , JON HILDEBRANDT , MARK WAKABAYASHI
ARTISTS CREDITED IN THE SITE GARY GRIMSHAW , LENI SINCLAIR , JAY KINNEY , NED SONNTAG , ROB TYNER , CARLSON , CARL LUNDGREN , DONNIE DOPE , BONNIE GREEN , MATTHEW RADOFSKY , ROBIN SOMMERS , MELKUS , TERRY CHARBACH , DAVID BAKER , BOB DRISCOLL , DARLENE , T.KUCHENSKI , LINZ , LUKE ENGEL , RANDY TUTEN , STEVE WILSON , EDWARD BARKER , DAVID CARLIN , SCHRITER-NOVA EXPRESS , R.V.RUBYAN , GREGG DEHIKE , JOHN MOEHRING , BILL NARUM , JOHN WITHERSPOON
INDIVIDUALLY WITH MANY THANKS . . . YUKIKO AKAGAWA , PAOLO ANIBALDI , BILL ALLERTON , EMIL BACILLA , CASSIE BLAIR , CYRILLE BLANC , DENNIS BLOM , TOM BLOMER , MARKUS BOEDDEKER , MAURO BOZZI (Co-conspirator) , TOM BRINKMANN , PETER CAVANAUGH , SYLVAIN COLLETTE , MICHAEL DAVIS , AARON DUCHAN , DAVID ENSMINGER , MICHAEL ERLEWINE , MELINDA FELDMAN , HOWARD FIELDS , LISE FILLON , IAN R. FINES , DENNIS FISHER , RANDY FOLEY , CHRIS GHIARDI , JEFF GOLD , JERRY GOODWIN , DALE GREGG , GARY GRIMSHAW , BRYCE HALL , JC HALL , DENNIS V. HICKEY , CHRIS HODENFIELD , MIKE HOLDREN , TIM HURLEY , RAYMOND JAX , BRAD KELLY , RICHARD KELLY , ERIC KING , JAY KINNEY , JASON KNOX , JOHN KOENIG , SUSAN KOZLOWSKI , WAYNE KRAMER , MICHAEL KRAWCZYK , JOHN FRANCIS KULAS , K. LAKE , JIM LAHDE , MARK LAWTON , GERRY LONG , ERIC LOREY , MS M , LEE MALASPINA , DAVE MARSH , 'NICOLAS-EYMERICH', PER NILSEN , LEON 'PSYCHODADDY' OEHLERS , RON OWEN , JOANNA PASSARELLI , JAN PEN , ERIC POUILLE , MICHAEL PROSSER , SAM PUNNETT , BRIAN REDMAN , RICK RIECKHOFF , RAY RIVERS , ANDERS RODER , MARGARET SAADI , JASON SCHNECK , TOM SHEEHY , KEN SHIMAMOTO , JOHN SINCLAIR , LENI SINCLAIR , CHRIS SKELTON , DONALD R. SMITH , DOUGLAS J. SMITH , ARNOLD SOHIER , MIKE STAX , MARK STAYCER , TONNY STEENHAGEN , JOHN & MARY LOU @'TECUP' , DENNIS 'MACHINE GUN' THOMPSON , JAMES THOMPSON , FRANCK TOULZA , DAVID G. WALLEY , FRED WILLIAMS , WOODY HIGH , EVERT WYSELL
WWW.MC5.ORG *
THE PLACE for anybody seeking information on this legendary American band whose history forever remains an inseparable part of the history of the city of Detroit and the turbulent life and times of America in the late sixties.
WAYNEKRAMER.COM *
Site of MC5's guitarist Wayne Kramer w/ Kramer report, news, chronicles, the message board, Home of Muscle Tone Records, and more . . .
MACHINEGUNTHOMPSON.COM *
MC5 , Drummer , Rock !
Controversial !!
Attack style !!!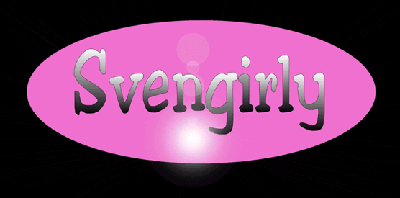 SVENGIRLY *
Svengirly Music, Inc. offers full service artist management for rock musicians as well as contract negotiations, licensing, and music publishing services. Svengirly.com is the official home of MC5's Michael Davis and Dennis 'Machine Gun' Thompson as well as Swedish rockers Dollhouse
FUTURE/NOW FILMS *
The official website of MC5 * A True Testimonial, the documentary about the legendary Detroit rock group the MC5. NO MORE ONLINE.
MC5 JAPAN *

MC5 JAPAN is all about the legendary Detroit rock group mentioned above and its related musicians TODAY! LOOK: The MC5 , Wayne Kramer, a tribune to MC5's former members , also Mick Farren , Future Now's film MC5*A True Testimonial , history and news and more...

MUSIC LEGENDS *
Photography by Leni Sinclair
Photography gallery of the legends of blues and jazz, rock and roll, rhythm and blues, and reggae and African music, by a legend in music photography
* JOHN SINCLAIR.us
Official John Sinclair Website! Keep up-to-date, in contact
and most important Keep It Real with John Sinclair and his
travel adventures., John Sinclair's travel journal, reviews,
poetry and stories.
* PAPER SONG
The website of GARY GRIMSHAW - Graphic Artist
* POSTER PLANET
GARY GRIMSHAW Bio & Concert Posters
MOTOR CITY MUSIC ARCHIVES *


Welcome to the Motor City Music Archives, a site dedicated to preserving the historical & musical legacy of Detroit Rock & Roll from 1965 through 1972 & beyond!
CARL LUNDGREN *
CARL LUNDGREN -
High Quality Art Work and Reproductions
of Fantasy Art and more
DETROIT ARTISTS WORKSHOP *
The Workshop was a communal experiment. A collective interracial universe of multimedia spinning into many areas of creativity at once. The Workshop functioned in areas of poetry, visual arts: (painting, photography, film making), music, politics and education, often overlapping, breaking barriers, developing a network both locally and on the national level. The Workshop also developed its own distribution outlets and commercial enterprises.
GRANDE BALLROOM *

An online home for Detroit's Grande Ballroom. Our mission is to create a hub of information including images, sound clips, stories, interviews, and biographical information related to the Ballroom from its opening in 1929 through its heyday in the 60's and 70's. A virtual ballroom.
i94 Bar *
A virtual Bar and e-zine bringing you Rock Action from Sydney, Australia, via The Bowery and the Motor City.
MOTOR CITY MUSIC *
Motor City Music is committed to bringing out previously unreleased and/or underground Detroit area music from the 1970's.
FIFTH ESTATE *
The first website of North America's oldest anti-authoritarian periodical . . . Promoting Rebellion Since 1965.
DETROIT ROCK AND ROLL *
One of the most comprehensive resource for Detroit Rock and Roll from past and now (about 200 Detroit bands are listed), an overview of Detroit Rock and Roll on CD and vinyl compilations and more....
* MC5_67
This list group is for those people that hold the MC5 near and dear to their hearts. If you lived through the actual experience or would have liked to then this is for you. Discussion is open to ANYTHING MC5. Got real stories to tell, things MC5 related to sell or just want to hangout, then JOIN NOW and lets "Kick Out The Jams!"
* ROCK'S BACKPAGES
The ultimate library of rock writing and journalism.
Wayne Kramer - MC5 features & content : (
Note: you will have to subscribe to the library to gain access)

- MC5: No More Violence
interview by Steve Turner, Beat Instrumental, April 1972

- Kramer climbs back from MC5 wreckage
Mick Farren reports, NME, 27th April 1974

- MC5: Kicking Out The Jams With The Motor City Rebels
profile by Tom Hibbert, The History Of Rock 75, 1983

- Motor City's Burning!
John Sinclair, Steve Turner, Cynthia Rose and Jon Savage, RBP, 1972 - 2001
* JAY KINNEY'S WEBSITE
Jay Kinney's Private Clinic of Cultural Collision is an archive of independent writing, interesting links, and satirical commentary.
* GNOSIS MAGAZINE
Gnosis Magazine was a quarterly magazine devoted to the exploration of the spiritual and esoteric paths of the Western Hemisphere.
* NED SONNTAG'S WEBSITE
In collaboration with Jay Kinney, Ned Sonntag is the author of comic strip "Armed Love" - a weird fantasy trip.
Presented here for you!!! ARMED LOVE
* DAVID WALLEY'S WITZEND - rock and roll capitalism
David Walley has been a writer, critic and freelance editor/ pall bearer for more than 25 years. Writing about rock and roll for Jazz and Pop Magazine and shortly thereafter became the music critic/arts editor for New York City's premier Underground newspaper,the East Village Other.
* CREEMMEDIA "Together in the darkness - Astounding!
Telling the MC5 story on the big screen (finally!)" by Brian J. Bowe
* MOTORHEAD

The official website of Motorhead www.imotorhead . MOTORHEAD FOR LIFE !!!
* ZEKE
The Official Zeke site Zekeyou.com News, Biography, Photos, Lyrics, Discography, Shows, Video, Press, Contact...
* DOLLHOUSE
THIS IS THE HOME OF DOLLHOUSE, A HIGH-ENREGY-ROCK'N'ROLL BAND THE WAY IT WAS MEANT TO BE PLAYED. ONE OF THE BEST LIVE ACT I'VE WITNESSED IN 2006!!!
JOIN THE DOLLHOUSE ROCK'N'ROLL CIRCUS!!!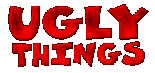 * UGLY THINGS
Welcome to Ugly Things, the ultimate rock'n'roll read, bringing you wild sounds from past dimensions, from times when rock'n'roll was young, daring, dangerous and vital.

* DENNIS HICKEY's HOMEPAGE
Here are some psychedelic concert posters from AUSTIN, TEXAS
and elsewhere in the lone star state for your enjoyment and a complete list of all VULCAN GAS COMPANY posters and handbills!!!
* RUST NEVER SLEEPS
Rich Hopkins & Luminarios (w/Mike Davis - MC5) - Live Reviews & Links. Sand Rubies, John Otway, Nik Turner Information. Different music magazines for sale.
* DAGUET GUITARS
A selection of fine handmade guitars, basses, originals and copies by Daguet Guitars.
* TRASH COMPACTOR
Searchable directory for only the coolest sites from all over the world weird web. Categories include cult & trash movies, garage & punk music, underground comics & art, pin-up & hot-rod culture, and lots of other coolities.
* ERIC KING'S HOMEPAGE Main page for Eric King's guide to psychedelic rock concert posters handbills and postcards.
* FUNTOPIA MICK FARREN... Welcome to Funtopia, a site dedicated to the work of Mick Farren, legendary British counterculture radical, sci-fi/horror author, cultural journalist, critic, and rock 'n' roller.
* JUNGLE-RECORDS
Jungle Records, some of the best of indie, punk, goth, cutting-edge dance music.
* KEN RAWK
Some say that the rawk is dead...some prove it ain't... here's texan and fellow rawker, brother Ken Shimamoto
A Selection of Garage Rock Resources on the Internet * THE GARAGE
* ROLLING STONE
The hard-rock, pre-punk band Motor City 5 was formed in Detroit in 1965 by vocalist Rob Tyner, drummer Bob Gaspar, bassist Pat Burrows (later replaced by Dennis Thompson and Michael Davis, respectively / RollingStone.com, Rolling Stone, music, movies, multimedia"
* SEARCH & DESTROY
"Search Engine and Directory for Old Styled Punk Rock, Glam-Punk, Punk'n'Roll, Garage-Punk & Primitive Rock'n'Roll!!!"
MY FIRST BAND *
Devoted to amateur garage bands from the 60s. Tell us about your first band in words and photos. Get the recognition you always deserved.
* POSTER SCENE
POSTER SCENE carry rare and collectible concert posters from the Fillmore, EMEK, Kozik, Lindsey Kuhn, The Warfied and Dave Hukins, and Jeff Milleras as well many other hard to find concert posters.
* IDEALPOSTERS
PREMIER dealers of vintage and current music posters, handbills, flyers, postcards, programs, promos, and other unusual ephemera from the world of music memorabilia.
Official distributors of licensed merchandise for MARK ARMINSKI , GARY GRIMSHAW , DENNIS LOREN and more.
GUESTBOOK
MC5 TIMELINE
LEGENDS OF THE MC5
MC5 CONCERT DATES
MISCELLANEOUS
MC5 LYRICS
MC5 RECORDED LEGACY
GALLERY
DISCOGRAPHY
LIBRARY
MC5 ALBUM REVIEWS
MC5 PRESS RELEASES
MC5 CONCERT POSTERS
UPDATES