feat. JOANNA RYAN






LESLIE HANKEY , SUZY CHAMPION , LINDA ST AUBIN , VICKY HALL , JANIS JOHNS , SANDY PHILLIPS & MARSHA






JOANNA: My sister, Lilli and I were part of a group of girls that loved you guys. Remember the "Stompers". We hitch hiked all over Michigan, Windsor, Ohio, and Illinois to get to your gigs. What fun we had. I lost touch, but decided to listen to the old CD's today, and wondered if there would be anything on the web. WOW. Will any of the guys be in St.Petersburg or Tampa in the next year to play? I would love to come. I am so glad that the real musicians appreciate what you guys create, and played. In my mind, NO ONE was better than the MC5.
WE HAD SO MUCH FUN AND WE WERE FEARLESS AND WE LOVED THE MC5 BECAUSE THEY WERE THE BEST MUSICIANS. I GUESS YOU COULD SAY THEY MATCHED OUR ENERGY LEVEL AND CREATIVITY.
We did not have a "club" like you would understand a club to be.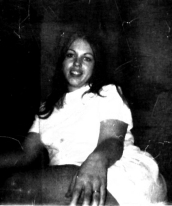 We had no publications, no membership requirements except to love the MC5 and their music, and to be fearless.
We were the best of friends. I, Lilli (my sister), Leslie, Susie, Linda, were the first "members" and the first to start hitch hiking to their far away gig in other towns. And we were always at the Grande gigs. Later, Vicky, and Janice became stompers. There were some other girls that came once in a while, but they were not as addicted as we were.
My sister and I did live in Highland Park, and all the girls stayed over at my house. My mom was so cool. I know now that she must have worried, but she was very understanding. At that time, I was the leader, probably because I was the oldest and bravest.
I can't remember if John Sinclair named us or Rob. It was one of them. I really don't know. Sometimes I think it was Rob and other times I think it was Sinclair. I think we got tagged the "Stompers" about a year after being their groupies.
I was looking at all the gigs they did on the TIMELINE , I didn't see the one they did at a high school in Garden City, MI. It must have been in late 1966 or early 1967 because it was when I first started to go see them. Sue Champion and I went together. But I can't remember the date or who they played with. I wonder if anyone else remembers that gig. Of course I remember the place because I really got to know Rob and the others better. They were so real. Suzie was with me, and came back stage with me.
JEFFERSON AIRPLANE * RATIONALS * APOSTLES * MC-5 * OURSELVES

FORD AUDITORIUM DETROIT 1967

I think the Dave Clark Five played the Ford Auditorium... when I was a very young teen. I remember the stage, the seats and music. I remember as I was leaving, turning around outside the Ford Auditorium and saying ,"This is a great place to see a band."

I remember seeing the MC5 at the Ford Auditorium too, but not at the same time. I was older because I had the nerve to go backstage and meet them.
When they played at the Ford, I don't think we knew them well. But that didn't stop us, we still went backstage uninvited. Sometimes I think back, and I think that was one of the things the MC5 liked about us.
We were not afraid, and took chances all the time. The one thing I want to share is how they were always thinking music. It seemed to me that the most important thing to them was making good music and giving a good show and creating new sounds and songs. They were so real and genuine in the beginning. What you saw on stage was real, not an act to make them "popular". I spent a lot of time back stage with them, and had the chance to observe many other performers back stage, and without mentioning any names, not all of them were "real", they were just an "act".
I think that's what I loved about the MC5 the most, except for their music of course.
I think they started to realize our devotion to them and their music when we would show up hundreds of miles away from Detroit and found out we had hitch hiked there to see them. I remember a gig in Traverse City, one in Ohio, one in Canada, one at Silver Bell, one in Saugatuck, one in Bay City. There were many others, but the one I remember most is when 3 of us hitch hiked to Chicago and back again.

WOW. No distance was to great. And another time, 4 of us took a bus to New York City, saw them play, then followed them to Connecticut (hitch hiking of course). It was winter. Finding places to sleep was the biggest challenge, but we didn't care. It was fun and we love the MC5.
MC-5 Free Concert

FILLMORE EAST NYC

1968
Leslie Hankey, Linda St.Aubin, Marsha (can't remember her last name) and myself all went. We had so much fun on the bus, and when we got off the bus at the station, we did like we always did, we walked all the way the the east side and found out where the Fillmore East was. We got there early, so we walked around the east side. Many people warned us that it was not a safe neighborhood, but we were not afraid. We had very little money, and shared the little bit of food we could buy. Finally that night we went to the Fillmore. They let us in because the 5 had told them we were with them. What I remember most is how frightened the 5 were that the whole thing was going to blow up and that people might get hurt. We were back stage and the 5 told us they were scared for us! Leslie had spoke with John Sinclair. He and the 5 were looking for a safe place to get us to. We didn't want to leave until they played their gig. After all, that was the whole reason for the trip. The crowd was violent acting and abusive. I really thought some of the knives I saw would be used on the 5 and ourselves. I really admired the guys when they did their set anyway, under all that pressure. Rob and Wayne did an excellent job of being true to themselves and yet calming the "natives" down long enough to finish the gig. The crowd was angry, but couldn't remain angry for long with the band playing. You could tell the crowd loved the music, but they wanted a fight. Well, eventually the music ended, the boys put us in a car with someone they trusted and we stayed at someone's apartment. We told the band that night that we would see them the two nights in Connecticut. We hitch hiked, of course, to the gigs.
(Get the whole story of "The Battle Of New York" by Ben Edmonds in Mojo magazine issue 106, September 2002 / Check also "Riots I Have Known and Loved" reprinted here ©2002 by Wayne Kramer)
MC-5

STRATFORD CT

WINTER 1968
We froze. It was so cold! But it was worth it to ourselves to see them play. That crowd was awful. They did not like the band. It was a small place. They played there for two nights. We hitch hiked back to New York City, and took a bus back. Even though it was winter, and cold, we had a blast because we got to hear the MC5. I could never understand why the trip didn't go better for them. I was just their fan, I didn't know everything and the reasons for all THE TURMOIL THAT'S DOCUMENTED ON THE WEBSITE NOW....
They would be so blown away when they would come out on stage in a far away city and see us there. I remember that we would ride in their cold equipment truck for a ride home. Sometimes we partied after the gigs. We haven't any photos or papers from that time. I wish I did. We were living in the moment and didn't stop to think that we should record some of it. I remember Leni [Sinclair] taking the pictures. I wondered how she could focus on taking the pictures when the music was so awesome. I'm glad she did.
We were not organized in any way. In fact, Janis Johns was the only one who took pictures, and that was because she got the film and developing for free from the store she worked at. I must tell you that going thru the process of remembering those times made me remember who I was then. And even though I'm a little bit wiser now, I lost something when I left and started my life with my first husband. And just thinking about it has made me want to be who I was, or is it, who I am? I was independent, fearless, a leader, and bold. I just wanted you to know that this has been a good thing for me. And now my grown up children know how cool their mom was.
When we first started to go see them at their home, it was the apartment at Forest and Warren. We may have seen them play a gig a few times before they moved there, but I don't remember. We lived in Harrison Township, near Mt. Clemens and then moved to Highland Park, which made it really easy to see them.
I only saw the MC5 practice once or twice, but I do remember clearly that they were relaxed and showed mutual respect for each other. They practiced with one goal, make good music. Rob and Wayne seemed to be the leaders, but in no way acted bossy. Michael was always quiet. Fred could be moody, up and down, but always an excellent musician. It seemed to me that Dennis worked hard and stayed on task. Of course, most of us were high, which made things peaceful and relaxed. Practices tended to bore me. I always wanted them to play a whole song, just like on the stage, but that's not what practice is. It is repeating and repeating until you get it somewhere to the place you want it to be. I was very naive.
THE AUDIENCE : "It was kids - some of them were in high school or college, some of them had jobs, some of them couldn't find jobs for all I know. But it was kids - under 25, probably mostly under 21 you know. The local hipsters liked the band, if they liked rock'n'roll at all, but it was 1200 kids or whatever at the Grande - there weren't enough hipsters to fill a good-sized two story house, I don't think." - Dave Marsh - PHOTO : EMIL BACILLA
JOANNA : "The boy in the front, with the cut off blond hair and large forehead is my brother Joey"
Joanna : It seems to me that we started to go see them when I was 16 because I had a driver's license and we had started to go down to "Plum St." We went in and out of shops where we purchased incense, candles, beads, papers, and newsletters put out by Trans Love Energies (Sinclair's publications). We found out about the Grande and the MC5. We were all in high school. Lillian, my sister, was 3 years younger, but she was still apart of our group. Sandy Phillips was my age. Leslie Hankey, Suzy Champion, Linda St. Aubin and Janis Johns were all a year younger. I guess because I was the oldest and did all the driving that first year, I was the natural leader, all though all of us were bold and fearless. Later a girl named Vicky Hall, from Detroit's east side joined us. Another girl, Marsha, that we met when we followed the band up to Bay City, ran away from home and lived with me and my family. Most of us went to a high school called L'Anse Cruese, with the exception of Vicky, Leslie, and Marsha. It was near Mt. Clemens, Michigan. My mom later divorced and moved us to Highland Park. Well, all the girls hung out at our house, so I guess that's why we were called the Highland Park Stompers. It was really great because no one told us what to do. We didn't have boy friends at that time, so we did what we wanted to. Even the MC5 had no control over us.
We would find out where they were playing and do what ever it took to get there. Sometimes we were lucky and we had use of a car (my mom's , Leslie's dad). We couldn't get enough of their music. Some of the girls loved to get high and did. I did occasionally, (you weren't cool if you didn't) but I didn't really need to.
Once they started their set, I was flying. I wish I could share that with you. It seemed as if their music came down off the stage and filled us. We danced, twirled, bounced and lost ourselves in their music. We dressed outlandishly. In fact the more out there we were with our clothes, the better we felt. And the MC5 loved our freedom. We represented what they sang about. We, of course, never wore bras and practically no make up. Sometimes the only things we had on were a T-shirt, jeans and sandals. We all had long hair and liked to wear mini skirts. We are the girls Rob wrote about in the remake of "Kick out the Jams." We didn't have boyfriends. The MC5 were all we wanted. No one performed like they did.
And we saw all the best of Detroit and what the Grande had. Don't get me wrong. We loved some of the acts that came over. But no one did it better than the MC5. We were MC5 fanatics.
I always say that the MC5 made me a music snob. After them, it was hard to find an equal.
One thing about the Stompers is that we were able to hear all the good music that came to Detroit, and we were snobs of real rock and roll. We were good judges of good music!
It seems funny to be called a group of fans, but I understand why you would call us that. What we really were was a group of very wild, very creative, fearless, love to dance chicks who had no sexual hang-ups. We loved good rock and roll music, getting high, and sex. We were loyal to each other too. I don't think I could have said that when I was raising my children, but now that they are adults, I don't care.
I am not aware of any official MC5 fan club. As for me, I was having too good of a time with the MC5 to run a club.
< < Detroit Social and Athletic Club advert : I vaguely remember the name, but we just laughed at it because we knew we were the "Stompers." That name may have gone to some chicks that were from Grosse Pointe that followed the MC5 briefly. I'm not sure.
LENI SINCLAIR - PHOTO : JACK COMBS
I didn't realize that anyone would remember us. After all, we were only the fans, not the band. I sure hope Leni has some pictures with us in them --- Leni was always very kind to us girls and treated us with respect. I really liked her.
The only actual filmings that I remember were at the place I thought was the Silver Bell, and of course, the Grande recording. Leni had a camera all the time, but it wasn't always a film camera.
MC-5,STOOGES,DHARMA ,BOTTLE COMPANY

THE SILVERBELL - CLARKSTON MI

WINTER 1968
Ask someone if they remember someone filming them at this concert. I do because I remember thinking that the lights needed for the filming disrupted their performance. The band did complain about the heat under the lights and I think it was at Silver Bell. Also I remember John, JC and Rob telling us girls about how teenagers used to dance in the late 1950s. John and Rob were laughing so hard. It was fun!
I remembered a few more cities that we saw the MC5 in. I went to the timeline to check the dates. They are the Hideout in Grosse Pointe, May 31, 1968, Caseville, June 6, 1968, Tecumseh June 26, 1968, and Benton Harbor June 1968. It's so much fun remembering all those fun times. I really did not realize how often we went to see the band, but when you started putting it all together for me it sure added up.
April 7, 1968 / The Who, Troggs, MC-5, Raja

CNE Coliseum - Toronto - Canada

We hitch hiked Sandy, Leslie & Me. Very cool concert.
May 31, 1968 / MC-5, The Third Power

HIDEOUT in Grosse Pointe (East)

400 people attending
June 1968 / MC5

Sarnia Arena - Ontario

Hitch hiked up I94 and across the bridge in Port Huron over to Sarnia - Leslie, Sandy, Me.
July 4, 1968 / MC-5

Saugatuck Pop Festival

3000 people attending. WHAT A BLAST. There were six of us in Janis John's Volkswagen! We rented a small room for all six of us. No one had much money. Leslie and Marsha brought some LSD for us. On the way to the concert we were air drying our jeans by hanging them out the windows. The band was glad to see us. We got high and the concert was great. The MC5 blew every other band away. What a great time!
JULY 23, 1968 / MC-5 LOFTLEONARD , MI John Sinclair and Fred Smith were arrested and beaten by members of the National Security Police, the Oakland County Sheriff's Department, and the Michigan State Police while performing at the LOFT.
JOHN SINCLAIR REPORTS: "... They [police officers] subdued both of us [Sinclair & Smith], got us handcuffed and dragged us over into the corner before they started clearing the room. A bunch of sisters, righteous MC5 addicts who came to all our gigs, came over and started wiping the blood off of us, but the pigs grabbed them and pushed them down the stairs. One sister had a camera and I told her to get pictures of this shit, but the pigs spotted her and grabbed her camera and broke it before they pushed her down the stairs too. They beat up quite a few kids and shoved everybody else out of the place, finally letting the doors be opened so people could leave." (from GUITAR ARMY ©1972 by John Sinclair)
Joanna: It is amazing that you found the account of what happened at the Loft. Yes indeed it was the Stompers. We couldn't believe what was happening. John's account of it is very accurate. We were pushed down the stairs. When I got home that night I tried to contact a local news station but had no luck. Later John asked Leslie and me to testify in court for him and Fred. We went to the attorney's office in downtown Detroit. We went to the trial. I think only Leslie was asked to testify.
August 25, 1968 / MC-5

FESTIVAL OF LIFE

Lincoln Park - Chicago, Illinois (Well-known MC5 gig during the '68 Democratic Convention)
Hitch hiked across Michigan I94 all the way to Chicago, and hitch hiked back - Leslie, Sandy, Me.
I have spent a lot of time thinking and trying to remember the two gigs you questioned. The one in Chicago [the other gig was at the Fillmore in NYC] is the one that confuses me the most. Maybe Michael will be able to remember some things. Here goes. Leslie Hankey, Sandy Phillips and myself hitchhiked to Chicago. We had never been there, so we were very excited to see another big city besides Detroit. It took us all day, and by the time we got to Chicago it was dark. We had been told where they were going to play and got a ride there. We missed most of the MC5's gig and saw someone else too. I don't know why I keep thinking it was Creedence Clearwater or Chicago, maybe because I remember horns. Oh well, it was in a big dance hall ( I think) with a huge stage. It was not crowded. I know that we made the trip in the summer and it was the summer the Detroit Tigers won the World Series, which was 1968 ... I don't remember one think about the Democratic convention. Why? I can't answer that. Would you ask Michael if they played later that night in Chicago, after the convention gig in the park, or did they play again another weekend. If he can't remember, then I really can't be much help about those memories.

MC5 first album "KICK OUT THE JAMS" is released in early 1969

JOANNA : ... I did buy their single out of a sense of duty. I can't remember which one, but I loved seeing them live so much that the record didn't do much for me. I wish I had it today. When I left home, my mom threw out all my old singles and albums.
MakeMyDay : Talking about the records ... I first experienced the music of the MC5 through their first and live album, thanks to a friend who owned a huge collection of records. When I first listened to KICK OUT THE JAMS I admit that it 'scared' me! Yes, it was the weirdest stuff I have ever experienced in music! It was very weird to me but attracting too....
JOANNA : ....You said something that has me puzzled. What scared you about the MC5 music? Let me know, because that is one feeling I never experienced when I listened to them. That may be because I saw them live. I don't know. I am curious.
MakeMyDay : Well.... the sound, the songs, all that feedback, the whole stuff was very very raw ; I never heard anything like that before. It took some time for me to 'enter' their music, especially KICK OUT THE JAMS. First, I did not like it that much since I wasn't even able to listen to it from the beginning to the end! I remember listening to one or two songs ... then 3 ... and then the whole A side... before trying the B side... Frankly I am dubious when someone says that he/she fell in love with the MC5 just after hearing their album KICK OUT THE JAMS !!?! On the other hand HERE IS the magic of the Five ; I was ATTRACTED by their music. Yes, something captivated me. Something that was magic, the energy, an incredible energy, even though I thought the whole thing was taken in an 'unhealthy', dangerous feeling. "This bunch of guys must've been dangerous !..." Today when I listen to J.C.'s RAP it still gives me "goose pimples." THE POWER. Their music is powerful. That's it. Many years later, I would be into early Free Jazz thanks to the MC5 although I was listening to classic jazz years before that, when I considered that bebop was the ultimate avant-garde in jazz ...
JOANNA : I am so glad you told me why the MC5 scared you. I can understand that.
When I first started seeing them, they did a lot of Jimi Hendrix, and Rob used to play an instrument called a " I don't know" (?). It made sound by moving his hand closer or farther away. ["The Theremin"]
They grew more musically strong as time went by and they wrote their own music. You can understand how disappointing bands sounded back then, after hearing the MC5.
So many times I found myself bored with other bands. Of course, now I feel like I was too picky, and should have appreciated the efforts all the other bands made. Want to know how addicted I was to their music? I actually thought Bob Seger, Ted Nugent, and dare I say it, Iggy Stooge were shallow and under energized.
I wish you could have seen the MC5 live. Their music, and energy would go right through your skin, make your heart beat faster, make your head dizzy, and it made you alive. I wasn't stoned most of the time. I didn't need it. The MC5 were my high and I was a full blown addict to the MC5. I have done a lot of thinking lately, and have decided that no one saw the MC5 as much as I. Even all of the stompers didn't go as much as I did. They took turns I went every time I possibly could. The only people that I believe saw them more than I was John Sinclair, and their roadie, Steve ['the hawk' Harnadek]. JC Crawford came on the scene late and the MC5's chicks didn't travel with them. I was there for most of the gigs until mid 1970. I really enjoyed reading JOHN'S OLD PAPERS on your web site. When he talks about the old gigs, it brings back so many memories.
I didn't stay with them until the end, but I believe that I was their biggest fan and the one who was there all the time to cheer them on. They were so cool.
May 1969

FIRST ANNUAL ROCK & ROLL REVIVAL

Michigan State Fairgrounds , Detroit


My brother went with me when the MC5 played at the Michigan State Fair grounds. He was about 7, and sat up on the stage, on the side. No one minded because he was so fascinated by the music and musicians. He saw all the acts, and he still remembers some of it. I was so glad to be able to take him to hear the music. I still think that concert made my brother love rock and roll.
Does anyone else remember the Battle of the Bands, which included the Five and Seger? It wasn't even a contest. Seger just didn't have the energy level that the MC5 had. Later it hurt me that Seger went on and the MC5 ended. I listened to Seger now and then, and appreciate his Detroit roots and the memories his music brings back, but if you would have heard them both live on the stage you would have to agree with me. The MC5 ruled!
Can I tell you something funny? The Stompers loved it when the boys ripped their pants on stage! Wayne and Rob ripped their pants all the time. Funny, huh? Their girl friends sewed their outfits, which were awesome, but the fabric couldn't take that kind of abuse. Lucky for us!
Before I close, I wanted to mention that I remembered other cities that we saw the MC5 play in. Some of them are Ann Arbor, Romeo, The East Detroit Theater, East Side Crow's Nest, and I mentioned the State Fair gig that we took my little brother too ... and also :
June 26, 1968 in Tecumseh, MI
June 1968 in Benton Harbor Scene
July 6, 1968 at The Lakeland Castle, Caseville, MI
Fall 1968 at Delta Community College
October 26, 1968 in Findlay, Ohio
November 15, 1968 in Muskegon, MI
Were you there too ? Do not hesitate to add any commentaries to this or post a testimonial at makemyday@free.fr
Photo : Leni Sinclair
"...they are not watching the MC5; they are watching the UP play. That was at a free concert in Ann Arbor, Michigan in '68 or '69." Two stompers, next to them, B. Edmonds and J. Sinclair
Joanna : 2 of my Stomper buddies are on this picture. The girl in the very front, with the long brown hair is Vicki Hall, and the blonde next to her is Leslie Hankey. Wow. You have proof. Besides me, these two girls were the most devoted, crazy girls who loved the MC5 with all their hearts.
Some of the photos made me laugh. Especially the ones taken of me the day of my high school graduation. June 1969. I looked so straight and conservative. That's the way my dad wanted me to be, so I made him happy that day. I was NOT like that. If fact, the night of graduation, I partied all night long. But I could sure fool anyone looking at me in a cap and gown. Even though I have had blonde hair for most of my adult life, and I don't see myself as a brunette anymore, Wayne, Michael and Dennis will remember me with these pictures. The only things missing in the pictures are the wild clothes, beads, and cigarettes that we were always smoking.
' The move to Ann Arbor '
When the band and Sinclair moved to Ann Arbor (in May 1968) it took a little bit longer to drive there, but it wasn't that far from Highland Park once you got unto I94. And the house was so cool. It was a old college sorority house or something like that. It was an old Victorian style house and anybody who was cool in Ann Arbor dropped by to visit. Just like at Warren and Forest, we often spent the night. We actually thought the band's house was safer than the one in Detroit. When the band moved even further out, (was it Novi or something like that?) ("Hamburg, MI") about the time of their record contract, it was really hard to see them, and I only went to that house once. It was weird.
Hamburg is where I only went once. I got drunk on wine and drove for 2 hours back to my house- I blacked out... I am still thankful that I didn't hurt or kill anyone. I never drove drunk again. It really scared me and I was glad to be alive. What I remember most when I visited was that although they were glad to see me and very nice, I could sense that things were going wrong. I didn't know what. I was just a good fan. I remember someone was doing speed. It may have been Mike Quatro. I can't remember. They were talking about how funny a speed freak acted. It was so tense. Rob hid in his bedroom most of the time. He and Becky were expecting their first child. Everyone was so "uptight." I couldn't believe it. I started to feel sad. I wondered if that happened to all bands that began to have success. Psychologically, I was their "cheerleader" not their "coach". I offered no advice and asked no questions. I was afraid for them, but helpless to change anything. That's why I never went back. I had loved going to Warren & Forest, and the Hill Street house. I call those "the good old day."
' Stopped seeing them '
I stopped going to see the band sometime after February 1970 because I had married and my then husband was jealous of the MC5 and the Stompers. He asked me to stop, so I did. He knew I cared for [the Five] and he felt threatened. He knew I was devoted to the Stompers. Maybe he was right, but I sure missed all the fun. The rest of the Stompers kept going, all though life was pushing it's way into their lives too. All these years, I remember those times with [the Five]. I was really sad when I found out Rob passed away.







SEND YOUR REACTIONS, ADDITIONS, CORRECTIONS TO FRANCOIS@MC5.ORG
I wish to acknowledge the help given me by former Highland Park Stomper JOANNA RYAN who contributed generously to this article.
Also I wish to thank LENI SINCLAIR for taking the time to search through her archives to provide us with great pictures - & thanks to Mike Mitch.
©2004 by Francois Hostal for MakeMyDay / MC5 Gateway
SAME ADDRESS TO CONTACT JOANNA
ROB "HE DID 'GET DOWN ' WHEN THE MUSIC GOT RIGHT " TYNER AND A GIRL FROM THE AUDIENCE , PROBABLY DURING THE SONG "I WANT YOU (RIGHT NOW)" - PHOTO : UNKNOWN